Apply for the Emergency Broadband Benefit
Cricket is excited to bring you the Emergency Broadband Benefit (EBB), a federal program to help eligible households struggling to afford internet service during the COVID-19 pandemic. EBB provides a temporary benefit of up to $50/mo., or up to $75/mo. on Tribal lands, on your eligible Cricket service. See below for details on eligibility and how to enroll.
More from Cricket Wireless
Visit EBB FAQs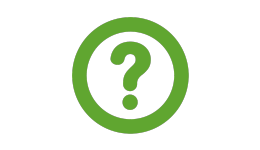 Find a Store
Shop Phones
No Annual Contracts
No Credit Check
No Hidden Fees
No Stress
*The Federal Emergency Broadband Benefit Program is a temporary government benefit program. Regular Cricket rates, terms & conditions apply at the conclusion of the federal Emergency Broadband Benefit Program. The benefit is not transferable to other consumers. Only eligible consumers may enroll in the program and the benefit is limited to one monthly discount per account, and no more than one per household, on a qualifying mobile broadband service plan. Cricket reserves the right to cancel the monthly discount at any time. Eligible Consumers: To establish eligibility, you must enter your eligibility information into the National Verifier at checklifeline.org, then visit a Cricket Wireless store or cricketwireless.com/emergency-broadband-benefit to complete your enrollment. You must show, with documentation as needed, that your household income is at or below 135% of Federal Poverty Guidelines for a household of that size; or that at least one member of the household participates in a qualifying federal assistance program (Medicaid, Supplemental Nutrition Assistance Program, Supplemental Security Income, Federal Public Housing Assistance, or Veterans and Survivors Pension Benefit); or receives benefits under a certain Federal free and reduced price lunch program or school breakfast program; or experienced a substantial loss of income since February 29, 2020 due to furlough or unemployment; or received a Federal Pell Grant in the current award year; or, if on Tribal Lands, participates in certain Tribal-specific federal assistance programs. See the National Verifier for details. Cricket Wireless may retain a copy of materials submitted.