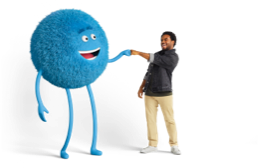 We go the extra smile to help our customers. Connect with an expert via text chat and more.
Want shopping advice?
Talk to our reps Mon - Sat 10am - 8pm EST.
Chat with our reps Mon - Sat 9am - 11:30pm; Sun 10am - 11pm EST.
---
Get in Store Help
Find a Store

Community Help
Search our Forums
Number Transfer Pin (NTP)
NTP:
The Number Transfer PIN is good for 5 days. It can be used to transfer any number on your account to a new service provider. It will expire on .