Have Questions?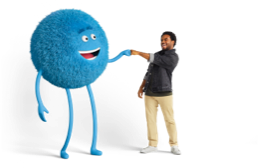 We go the extra smile to help our customers. Connect with an expert via text chat and more.
Want expert advice while you shop?
Mon-Sat: 10am - 8pm EST
---
Need help with billing, payments or service?
Chatbot available 24/7
---
Like to DIY it?
Visit our support page to find the most up-to-date solutions so you can do it yourself.
Get in Store Help
Find a Store

Community Help
Search our Forums
Cricket Connection
News, Stories & More